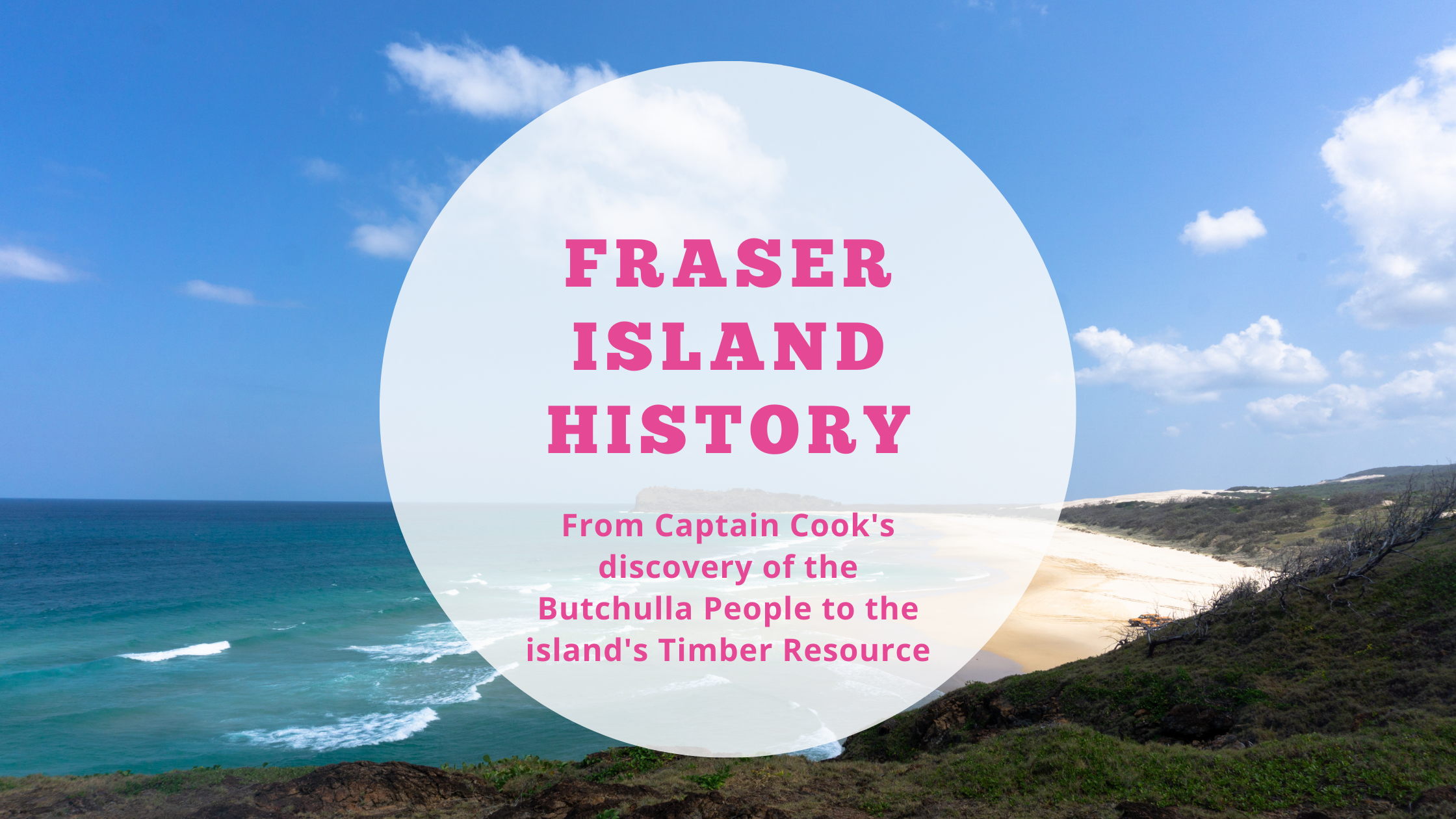 A quick overview of Fraser Island history
Learn about the unique history of Fraser Island! 
Captain Cook first sighted Fraser Island in 1770, as he was sailing past – he sighted a number of native Butchulla standing on a headland, which he later named Indian Head on the eastern beach after them. Captain Cook was also responsible for naming Wide Bay, Sandy Cape, Breaksea Spit and Hervey Bay. In 1799 and 1802, Captain Matthew Flinders was one of the first white men to have contact and peaceful meetings with the native islanders and charted the eastern shoreline naming Woody Island, Arch Cliffs and Great Sandy Peninsula. Neither Cook nor Flinders chartered that Fraser Island was not part of the mainland. In 1822, William Edwardson sailed through the Great Sandy Strait and established that the Great Sandy Peninsula was in fact an island – the Great Sandy Island.
In 1836, Captain Fraser and his fellow survivors attracted national and international attention to the region due to their encounters with the Aborigines following their rescue from their wrecked ship "Stirling Castle". While ashore the island for food and water the alleged murder of Captain James Fraser and some crew mates was said to have occurred along with the rescue of the captain's wife Eliza Fraser from Lake Cootharaba. Despite the island still being retained as the Great Sandy Island on maps, it was because of these events that the island was referred to as Fraser Island. 
When the Europeans colonised Fraser Island, there were great conflicts between them and the Butchulla people due to lack of understanding and respect of tribal boundaries, social structure and the importance of their environment to them. 
Through colonisation, the natural supply of food for the native people were disturbed by land clearing and agricultural practices and therefore traditions and hunting methods were altered so they could survive. During this degradation and disintegration, there was a rapid loss of irreplaceable and invaluable cultural records.
In 1863, the potential of the timber on Fraser Island was assessed and this led to the beginning of timber operations on the island. The first detailed timber resource survey was conducted on Fraser Island in 1920. By 1948, an approximate 70% of previous estimated reserves had been removed which led to the Department of Forests setting a logging limit in the early 1960s to match the regrowth rate. After being nominated for World Heritage listing in1991, logging on Fraser Island finally came to an end after 130 years.
Fraser Island is Butchulla land and Fraser Dingo 4WD Adventures would like to acknowledge the Traditional Owners of K'gari (Fraser Island) and pay respect to their Elders, past and present of the land and country we are privileged to visit.