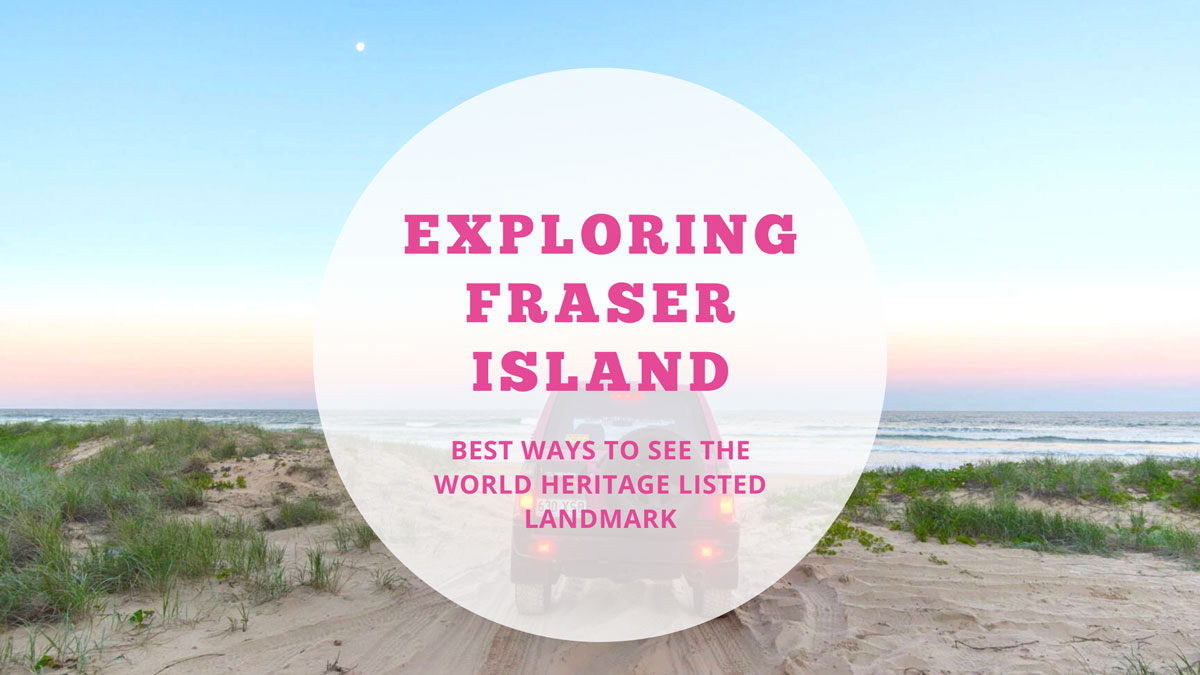 Best Ways to Explore Fraser Island
There are multiple ways to see the island, whether it be on a tagalong tour, self-drive hire or hiking!
Fraser Island is the world's largest sand island and a World Heritage listed site. With famous sites like Indian Head, Champagne Pools, the Maheno Shipwreck, Eli Creek and Lake McKenzie (just to name a few) it's no wonder it's a major tourist destination for domestic and international travellers. Having so many beautiful sites to see, and despite it being a sand island, there are multiple ways to explore Fraser Island and we're sure you can find one to best suit your adventurous spirit! Now, being a sand island does mean that the majority of the island is accessible with 4WD's only but that is half the fun!
If you are unsure about driving on sand and don't want to drive the whole trip but would love to give it a go, a tagalong tour is the best way to go! With a tagalong tour, you can choose to drive or be a passenger and go along for the ride. These tours are led by a lead vehicle driven by an experienced guide who is in contact with the all drivers the whole tour and adds in some interesting local knowledge about the gorgeous sites you visit. Tagalong tours are also a way to meet new people from all over the world and make new friends. This option is great for those who would love everything included such as accommodation and food too.
If you're more adventurous, a self drive hire is a popular choice! Hirer's do not need driving on sand experience as a full safety briefing is provided along with an itinerary. This allows you to maximise your time at each wondrous site while taking tide times into consideration as many of the sites to be seen are incredibly tide dependent. A self drive hire provides the opportunity for families, friends or couples to plan a holiday or romantic getaway on the island without having to be on a tour with other people. To get the most out of your trip to Fraser Island, 3 days (2 nights) at least is recommended.
Depending on your own preferences, there are different things you can do for your nights on Fraser Island which can go from camping in a couples camper or tents, to glamping at Beachcamp Eco Retreat, or resort style at Eurong or Kingfisher Resort! Nearly anything is possible with lots of time to enjoy what the island has to offer!
If you prefer to walk amongst nature and enjoy the scenery while getting a work out – hiking is for you! With multiple options for hiking on Fraser Island available and many different tracks, it is an opportunity to see the island in a unique way. Self guided adventure hikes and guided pack-free hikes are popular options with more information to be found on the 'Exploring Fraser Island on Foot' blog or on the website at https://www.fraserislandhiking.com.